About Heights Flower Shoppe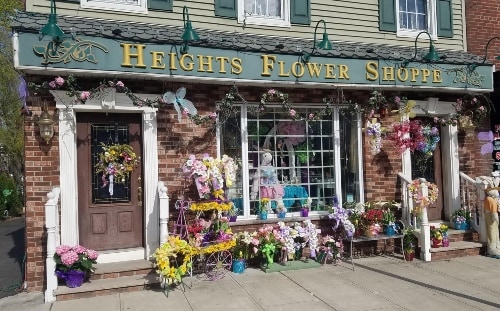 Nestled in the heart of Hasbrouck Heights, NJ, Heights Flower Shoppe has been a beacon of botanical beauty and creativity for over 37 years. Our journey began under the vision and green thumb of Ray Vorisek, a local resident with deep roots in the community and a passion for floristry that has blossomed into a local legacy.
As a cornerstone of the Boulevard for decades, our shop has grown from a quaint corner florist to an award-winning destination for those seeking a splash of splendor in their lives. With a rich history entwined with the growth of our town, we pride ourselves on our commitment to our customers and our town's heritage, displayed proudly on our walls through pictures of various stages of downtown Hasbrouck Heights history.
Our magical displays and whimsical arrangements have not only won the hearts of our patrons but also the recognition of local accolades, including the prestigious Best of Bergen Readers' Choice Award. Our success is rooted in our dedicated staff, who have been with us for years, and our customers, who have become part of our extended family.
Beyond our array of fresh flowers, tropical plants, and high-style arrangements, Heights Flower Shoppe is a treasure trove of unique knick-knacks, cherished holiday items, and delectable treats from a local chocolate maker. Each holiday season transforms our shoppe into a wonderland, with window displays that are a hallmark of Hasbrouck Heights' festive spirit, earning us a place in the 'Mayor's Celebration Committee' Hall of Fame.
We are more than just a flower shop; we are a historic part of the community, serving Hasbrouck Heights and surrounding areas, where every floral gift is crafted with care and personalized attention. Explore our beautiful selections for birthdays, anniversaries, love and romance, welcoming a new baby, sending get well wishes, or just because with our just because collection. Don't forget to check out our selection of plants!
As we continue to grow and bloom, we invite you to visit us at 209 Boulevard, Hasbrouck Heights, NJ 07604. At Heights Flower Shoppe, expect to find not just a flower, but an experience that will leave you enchanted.
Welcome to Heights Flower Shoppe – where flowers are just the beginning.